(Same post but in 🇧🇷Portuguese-> Últimas novidades no Polygloss)
In this post:
Polygloss app updates -> iOS going to public test!
News and Online events -> free conference tomorrow
Language Learning tips
What's new since 0.12.0?
There were new important changes in the app in the last weeks, especially regarding sentence correction! Make sure you update to the current version, 0.12.4!
↗️ You can now save corrections after a match or challenge. When you receive a match correction, they will show up in your play tab. Or you can save what you get on the challenge results. Later you can review these corrections in the library tab or during a match
♻️ Swap for more word tips! Now you can rotate the suggestions you get after unlocking the word tips for an image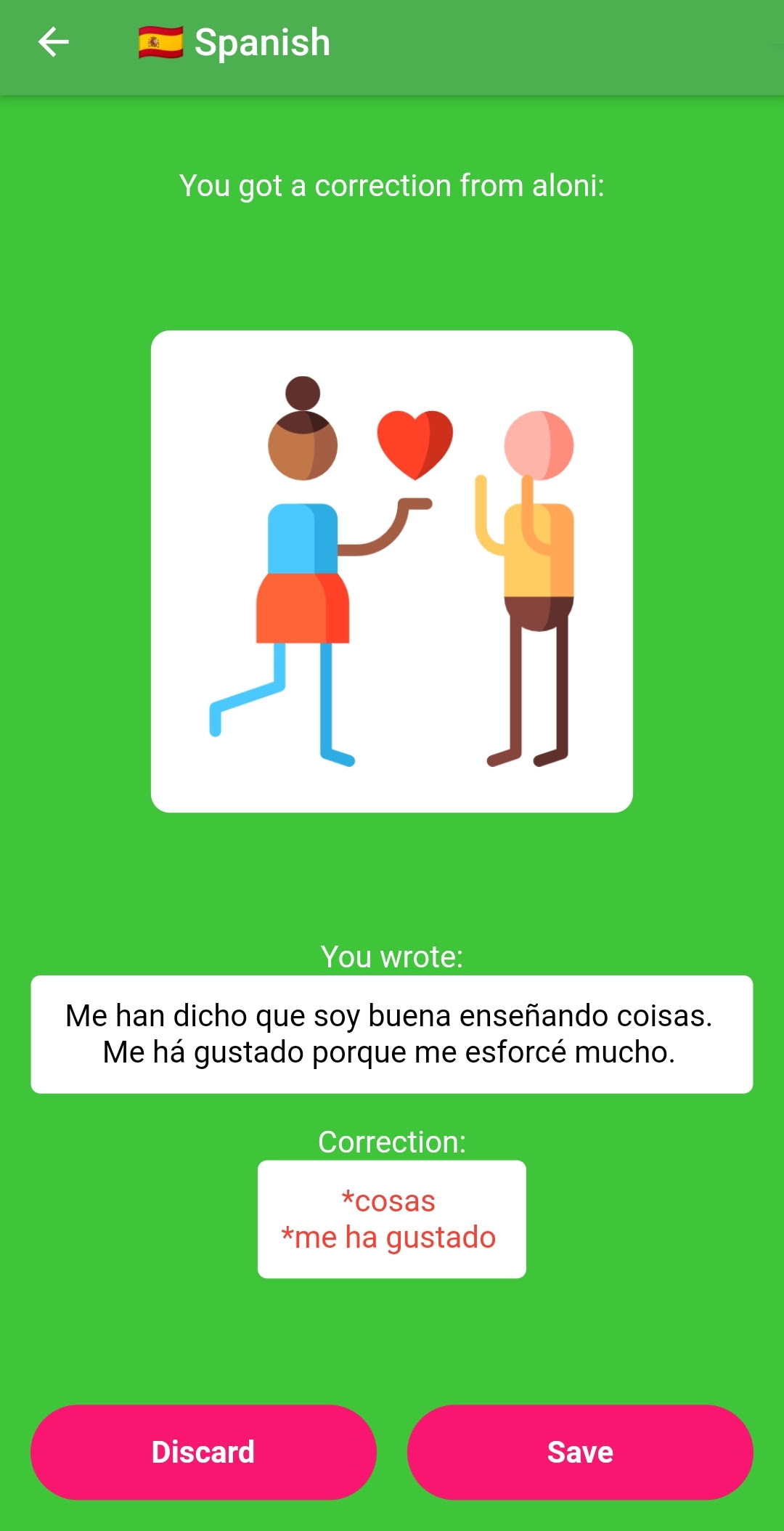 🍏 Apple Sign-In (iOS-only)
👉 Giving a correction no longer interrupts the match and forces your partner to rewrite the sentence
👉 Now you can see your past bookmarks (and corrections) during a match
👉 Improvements to the design of the friends tab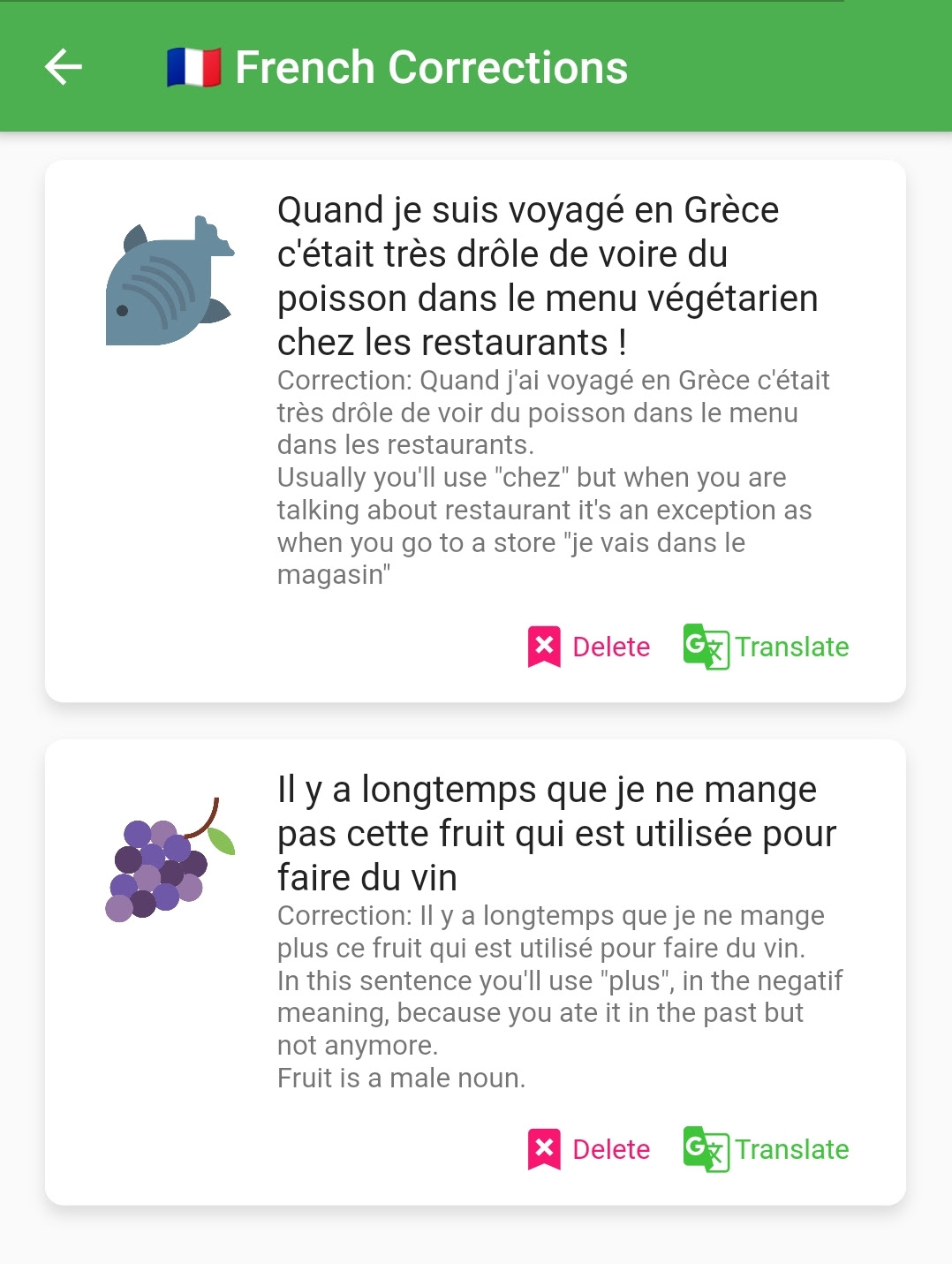 👉 Improvements to opponent picking and stale match reallocation (you are now more likely to match with players who will answer your match, and more likely to receive match invitations)
👉 Better sorting of challenge answers when voting, and now you can skip the answers you already saw before
I hope you enjoy these updates! Let us know what you think of these changes, or if you find any bugs (you can just reply this email! 😊). It would also really help us if you could take the time to fill out a feedback survey for us, if you haven't yet:
Answer our Feedback questionnaire
iOS Beta News
We have finished sending the invitations to everyone who was in the waiting list! If you are on iOS and didn't receive the link to download the app yet, let me know by replying to this email and we will fix it 😊
Thanks everyone who has been testing! The most critical bugs with the app are now all fixed, which means that we will move the test phase from private to public on April 27th. As a thank you, everyone who started playing Polygloss on iOS and Android before this date will get a special badge on their profiles 🏆
We will enjoy this event to invest a bit of time in marketing and sharing around about Polygloss, contact us if you would like to help!
What are we working on now?
♻️ Quick play, so you can review content you wrote in the past
🖼 A more professionally looking design!
👯‍♀️ More social features
Check our Roadmap to see what else we are working on, and let us know what excites you about our plans and if you have any suggestions for the future!
Bugs we fixed:
🐞 Sometimes the app was crashing after completing a match, specially if the language was French
🐞 Sometimes the wrong image was loading when voting for challenge answers
🐞 Notifications were not being grouped on iOS
🐞 Matches were becoming stale and sooner than they should and allowing little time to answer
🐞 Language selection on dropdown was not saving after closing app
🐞 Changing the language filter was scrambling some information on the list of match invitations
🐞 Hitting back during profile creation would say "username already in use", forcing you to pick a different username
🐞 Sometimes when you hit back during the game the app would show you old matches that were already completed
🐞 The login and account creation form had some issues accepting some emails
🐞 Lots of smaller fixes related to layout, double saving of actions and more
Language news
COVID-19 EMERGENCY RESPONSE FUND FOR BRAZILIAN INDIGENOUS PEOPLES
The coronavirus pandemic triggered an unprecedented threat to Brazilian Indigenous Peoples. The current actions to protect these populations which are at great risk are insufficient. Indigenous elders, guardians of thousands of years of ancestral knowledge, are dying with COVID symptoms. Some were among the last speakers of their languages.
Abralin, the Brazilian Association of Linguistics, is providing humanitarian aid for these communities.
Please make a donation on their website: https://www.abralin.org/site/en/donations/
Language Events happening ONLINE

Date: April 15th 2021
Price: Free!!!
Website: https://chatterbug.com/en/chatterconf/
Note: I will be giving a talk at this conference called "Language x Tech: Getting Started with Computational Linguistics" and I'll also talk a little bit about how I use artificial intelligence in Polygloss. Come say hello!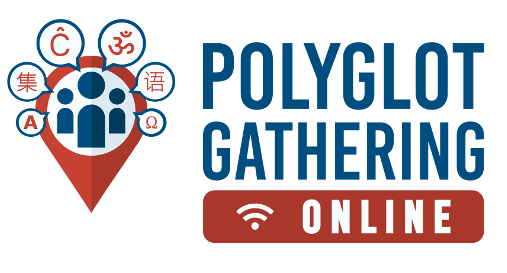 Date: May 20th–23rd, 2021
Price: Early bid until April 14th: 25€
Website: https://www.polyglotgathering.com/2021/en/
Language learning tips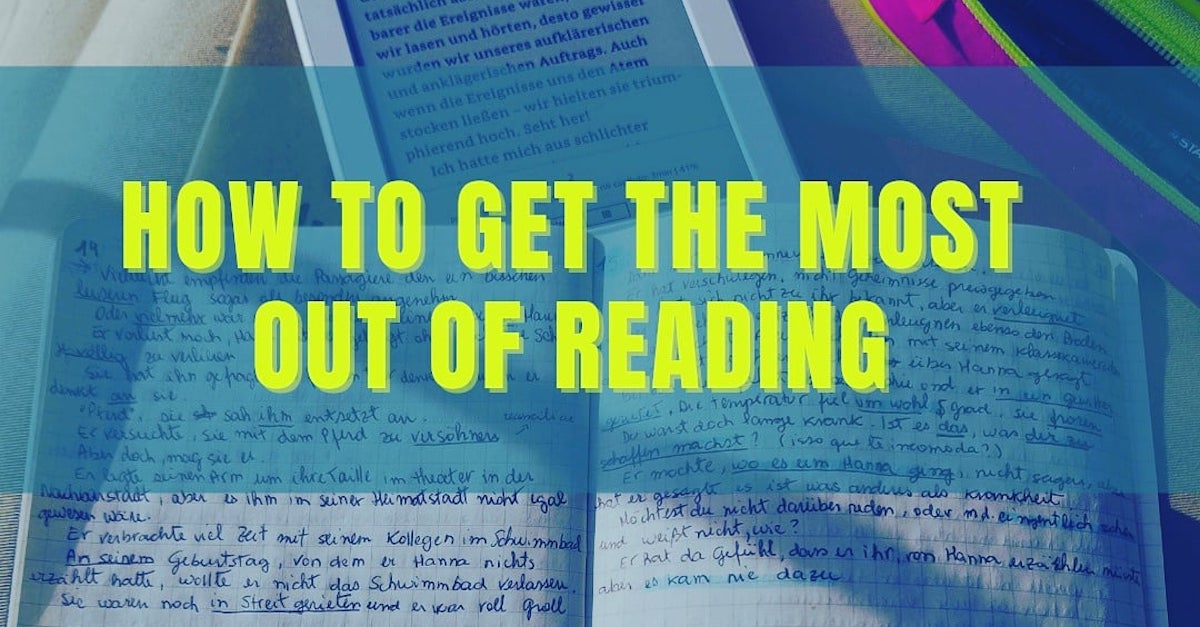 Reading is one of the best activities for learning another language. But if you want to communicate then you also need to practice creating content! Learning a language is like riding a bike, you have to get on the bike, fall, and try again. Follow our tips to boost communication skills when reading.
Our recommendations this month
4 friends who live in Japan sit down and compare their mother tongues: 🇬🇧English 🇧🇪French 🇲🇽Spanish 🇭🇺Hungarian 🇳🇱Dutch and 🇯🇵Japanese!
Many of the languages spoken by the Nguni people of southern Africa as well as the San people have a range of tongue click sounds. In this video, Sakhile Dube demonstrates how to pronounce these clicks in the Zulu language.
Polygloss Ko-fi page + Super thanks 💖
We now have a Ko-fi page, where you can buy us a coffee to support the development of Polygloss. Super thanks to everyone who is giving feedback, reporting bugs, writing reviews at the Play Store, sharing about Polygloss and the iOS Beta on social media and, of course, our subscribers on the Android app!
Subscribe ♾
Your support is very important for us to keep developing this game. When you subscribe to Polygloss Unlimited you'll get UNLIMITED energy ⚡️, support developers and new features, and get access to an exclusive Slack group where we discuss language learning tips and the future of the app.
---