Hello folks, this is a special issue because we're really close to sending the app for iOS publication and we really need your help 💖
🇧🇷 Same news but in Portuguese
This newsletter's topics:
What's new with the latest Polygloss app version
Participate in our testimonial contest
How you can support Polygloss
5000 downloads!
Language events
Recommendations
App updates
🎁 We're very excited to share the newest feature: karma points and player to player awards! Karma points are not usable game currency, they are a measurement of how other players appreciate you. How does it work? You can give other players an award as feedback during certain game interactions. The first one is when you get a correction, if you save it to your library you can give the other player an award like Helpful or Super Helpful. This will cost you some energy points, and your partner will get some energy points back plus some karma points.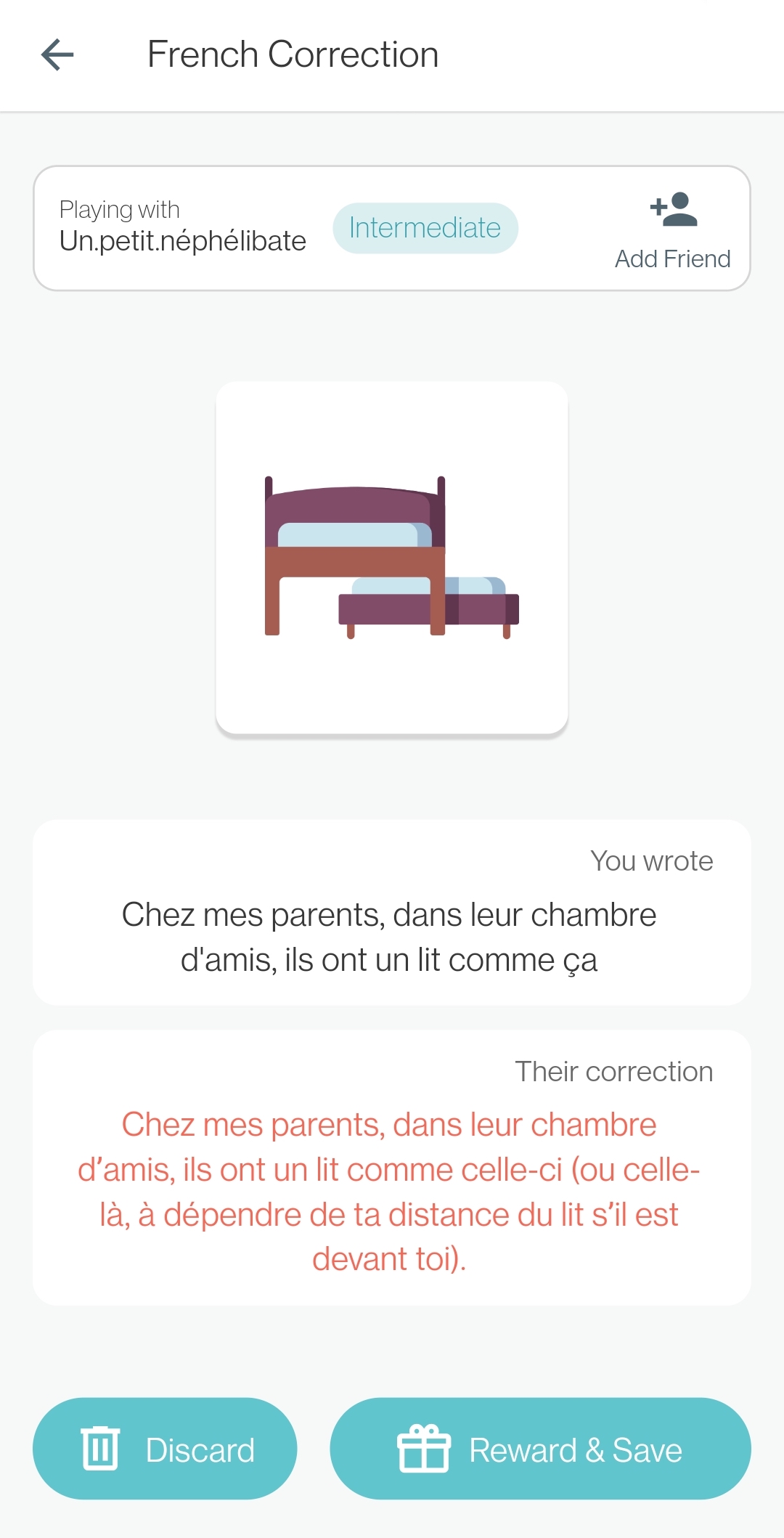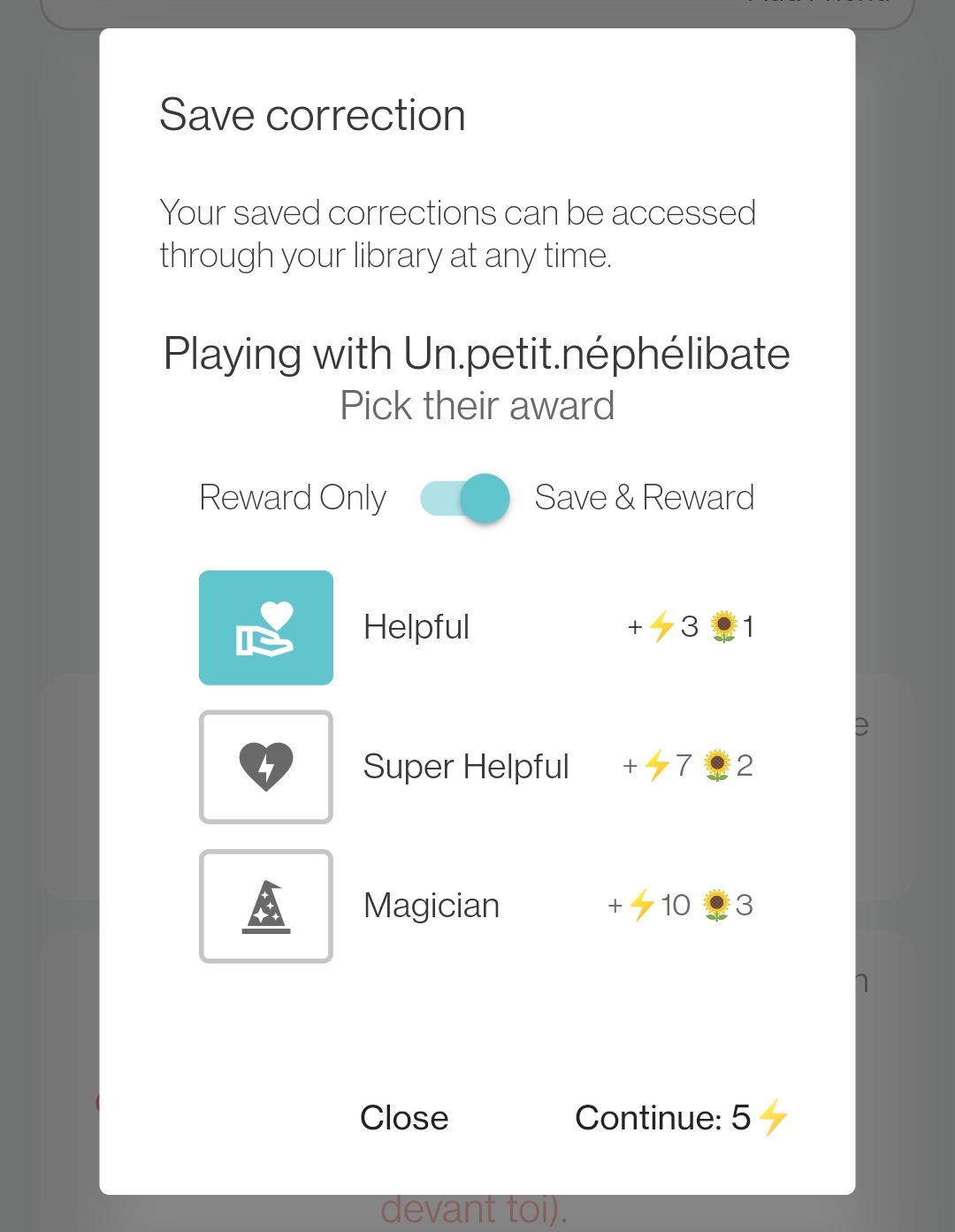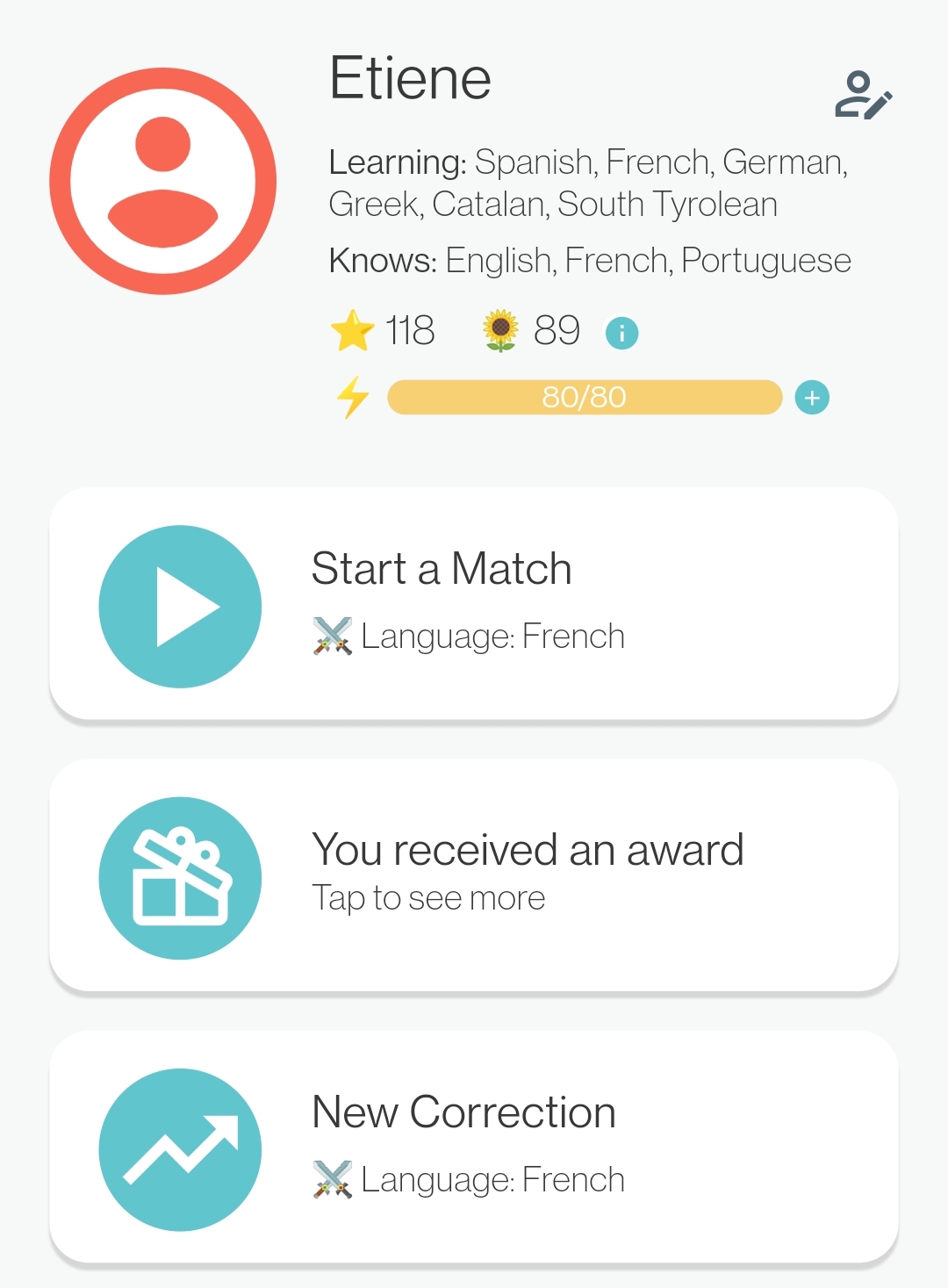 During a match you also have options of other awards you can give to another player based on their text: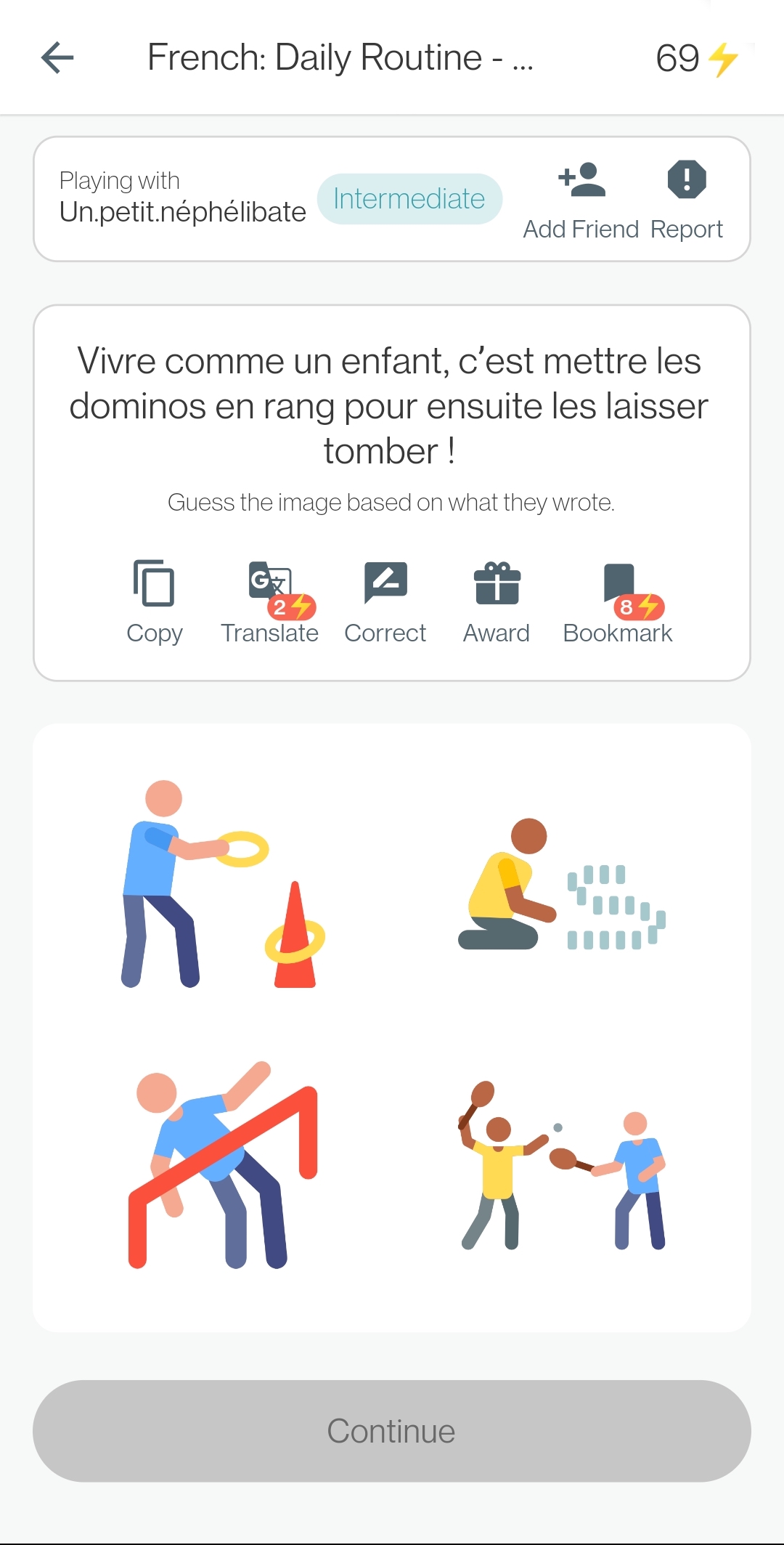 🚀 Help science! In this version we also added a "Settings" item to the side menu where you can adjust your data collection options. Past texts written by players in a Polygloss match can be anonymized and used for language research conducted by members of the team, such as this paper. However, going forward, we want to make it possible for players to opt-out if they want to and still play as much Polygloss as they want. If you haven't played Polygloss in a while and are happy to have your past sentences being used for more language research, please login once more and save your choice in your settings.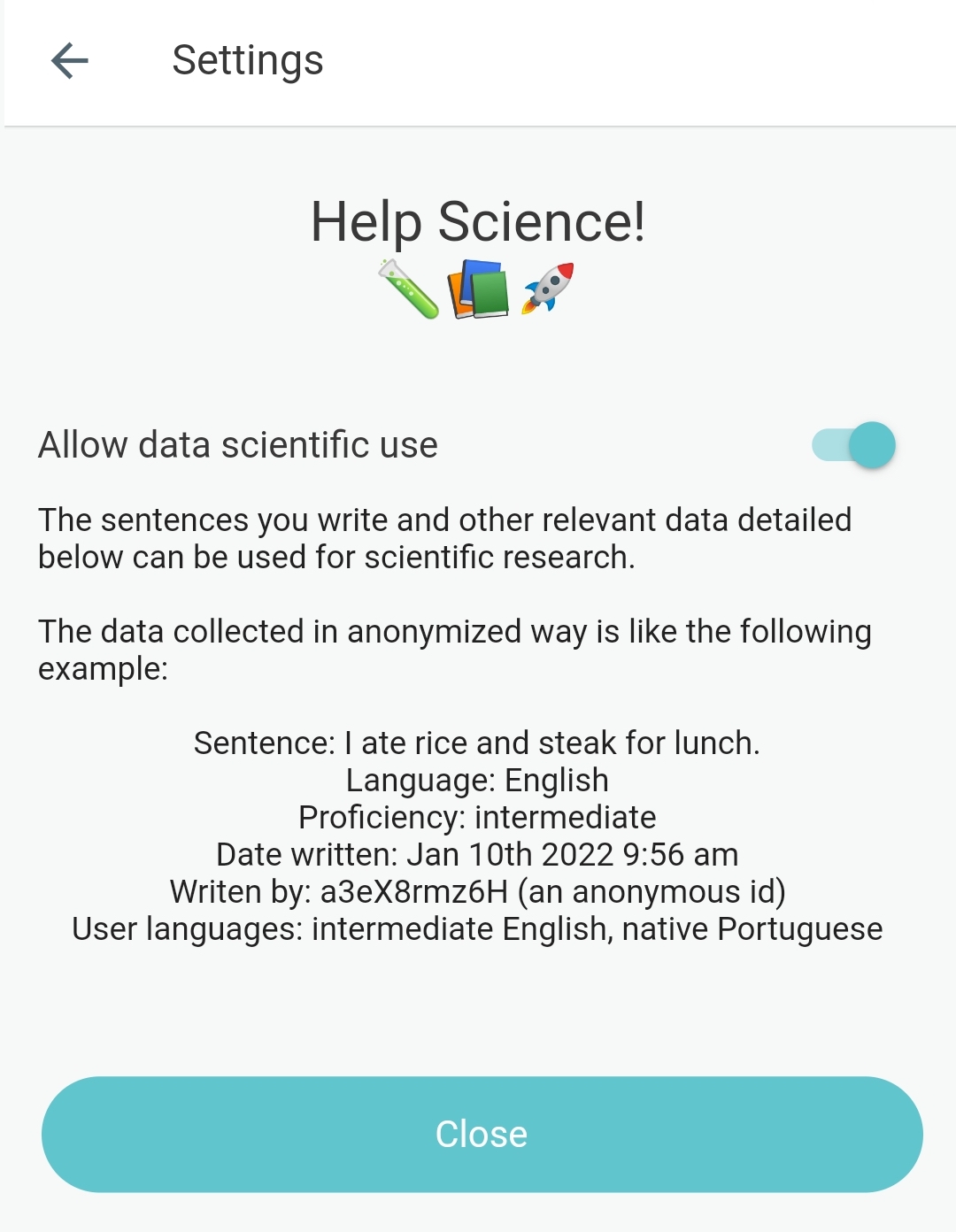 What else is new in v0.14.0 & v0.14.1:
🥰 Design improvements on match, tutorial and energy progress bar
🖼 Improved image loading times and caching
⚡️ Removed energy cost to start match with a friend
✨ Improved new player tutorial wording and added example sentences
☢️ Improved abusive content reporting
❌ Account deletion request option added on menu
🐞 Fixed announcement screen
🐞 Small UI bug fixes
Coming next
🚀 The iOS beta app has been a success and we are now making preparations to launch at the Apple App Store. In the meantime, we've been working on:
⏱ A way to see your sentence history and review it
⚡️ Lifetime subscriptions
👀 To see more about our next plans, check our Product Roadmap.
🏆 Testimonial Contest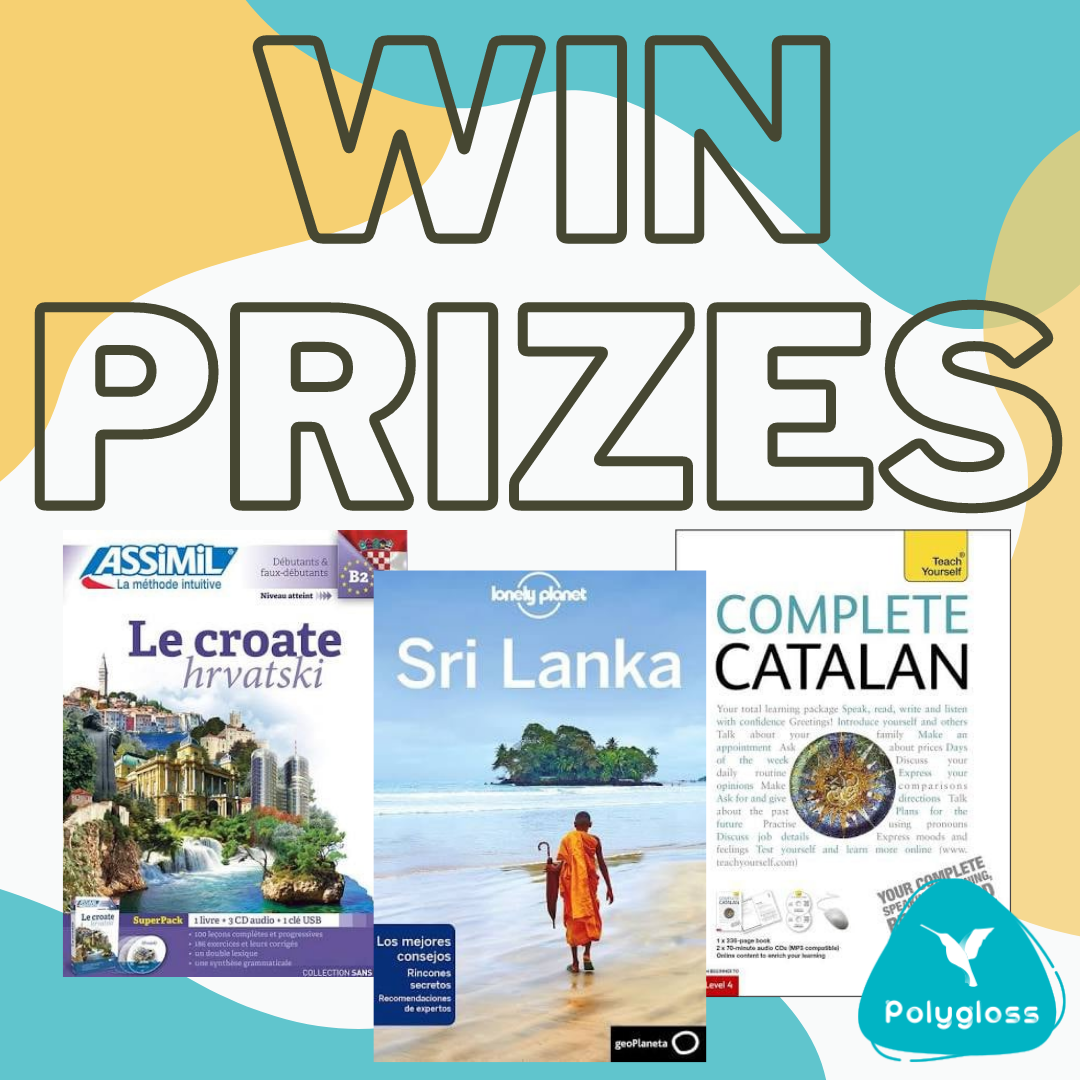 Submit your testimonial for the new Polygloss website we are making. The chosen ones will get an amazing collection of prizes: 1 year free Polygloss subscription + €15 italki credits + 1 Teach Yourself or Assimil or Lonely Planet book of your choice + surprises!
Supporting Polygloss
Polygloss is built by a small team of volunteers. Your financial contribution allows us to spend more time making Polygloss better instead of looking for other jobs. We're currently raising some funds to support the next 4 months of development. To support us, you can send us a donation through Ko-fi, any amount is appreciated 🥰

Or, if you prefer, it's also possible to send us a donation directly through PayPal.
Other ways to support Polygloss:
iOS Beta
Don't forget that our iOS beta app is now open for public tests and can be downloaded through Apple Testflight. Polygloss is a collaborative game where we play with each other, which means that a huge part of its value is in the strength of our community. Please share around!


We are also super close to submitting the app for App Store publication and one of the things we are working on is the promo video. This is draft that our video producer is working on right now, what do you think? Tell us your thoughts in the comments!
5000 downloads!
Polygloss reached 5000+ downloads on Android 🎉That means we went up a category at the Play Store! How should we celebrate? Drop us a comment with some ideas of what you would like!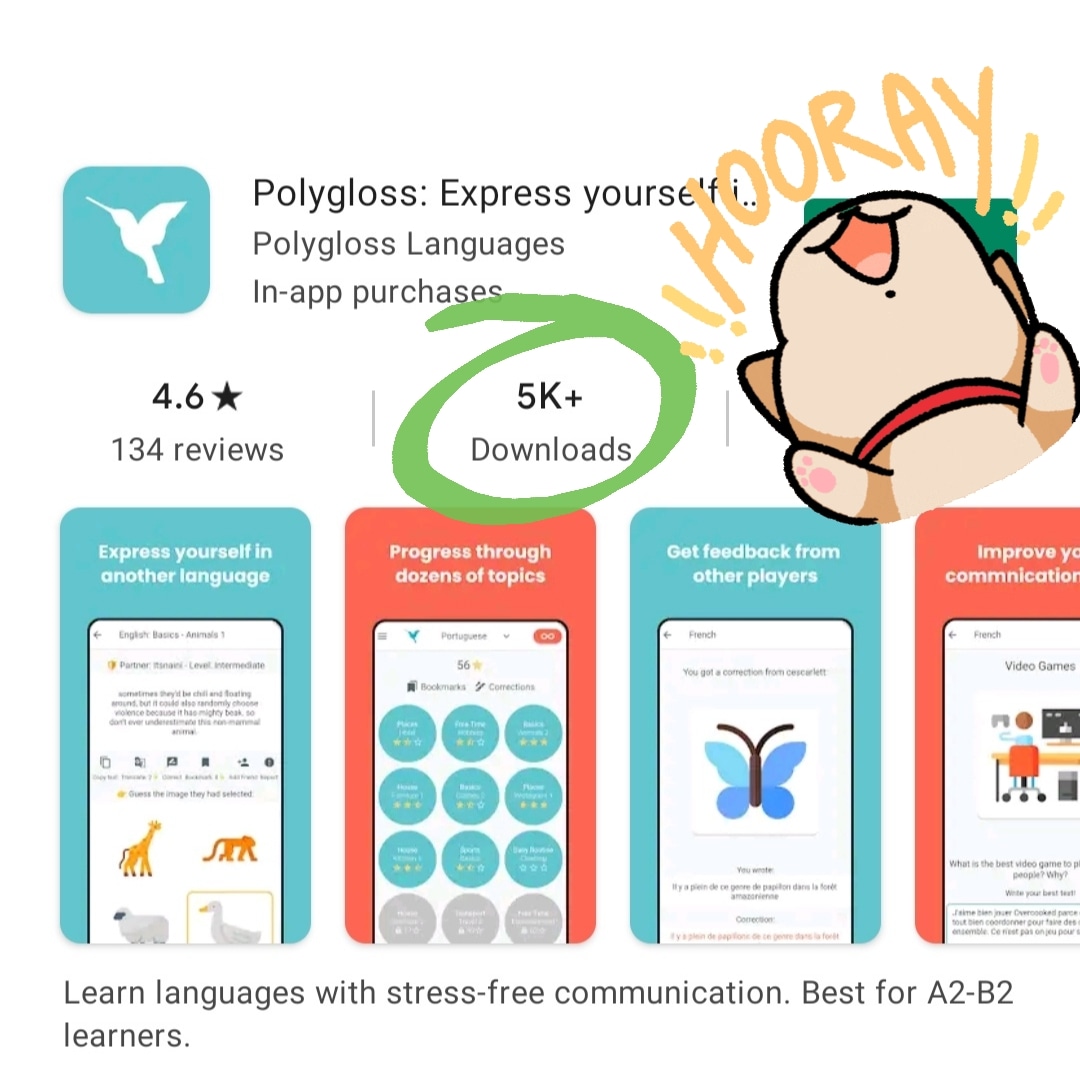 ## Language events
Dancing & Spanish session
Date: February 25th
https://events.duolingo.com/event/084d27f7-f8a2-4262-9a7b-5fd0bb2cf22e
Women in Language conference
Date: March 4th - 6th 2022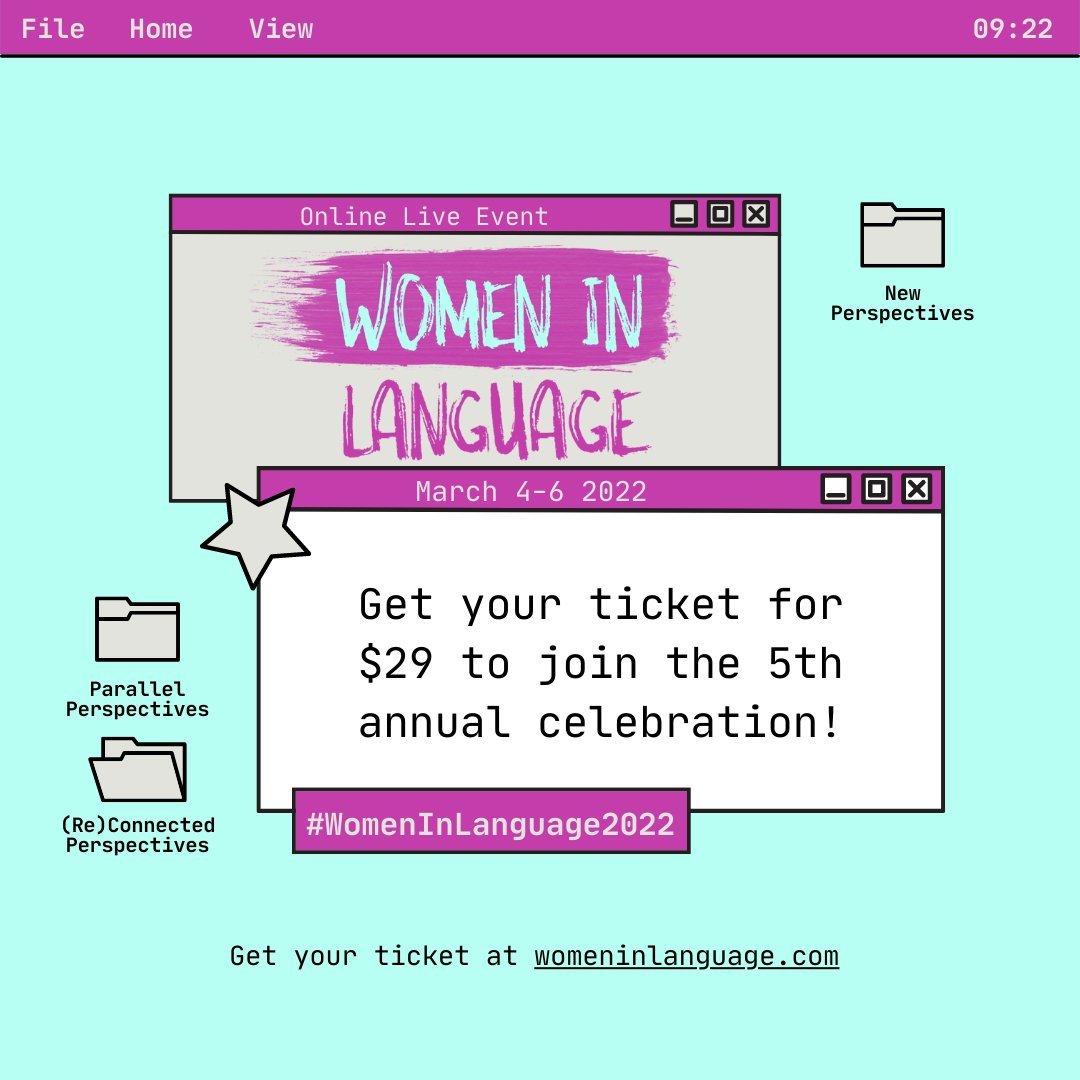 Recommended
[English] Why are London place names so difficult to pronounce? In this video a Londoner shows you around London's neighbourhoods with irregular pronunciations. A walkthrough of the Polyglot Planner by strawblondiestudies.
Super thanks
Once again thanks to everyone who is contributing with Polygloss, getting in contact with us, supporting us, interacting on Twitter, on Slack, the team members who make things happen, and YOU!
---
What did you think of these updates? I'd love to hear your thoughts, drop us a comment below!
---